Congratulations, Miss Korina!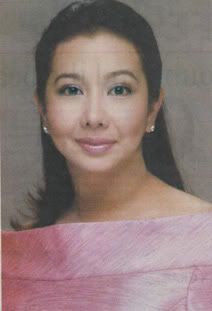 At the
13th
KBP Golden Dove Awards
held last Wednesday, September 15, 2004,
Miss Korina Sanchez
won the following:
*Outstanding Newscaster
*Outstanding Public Affairs Program (Radio) for Korina Sa Umaga
*Outstanding News Program (TV) for TV Patrol
Congrats, Miss Korina!

* Korina was escorted to the event by Senator Mar Roxas.