Timeless Beauty!
Metro Magazine

September 2004 Issue
Scan by:
Ate Judith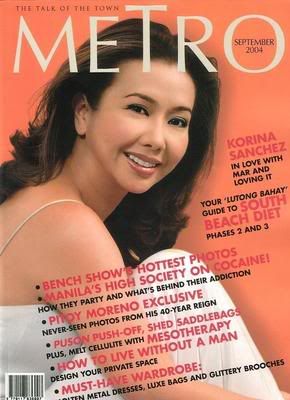 *Special thanks to Ate Judith for scanning the magazine cover (I highly recommend that you guys/gals check out her

Rating Korina

blog for weekly reviews of Rated K ). For more of the Metro Magazine feature on Korina visit
pretty_kriskorina yahoo group
or you can grab a copy of this month's issue of Metro Magazine at your favorite magazine stands.